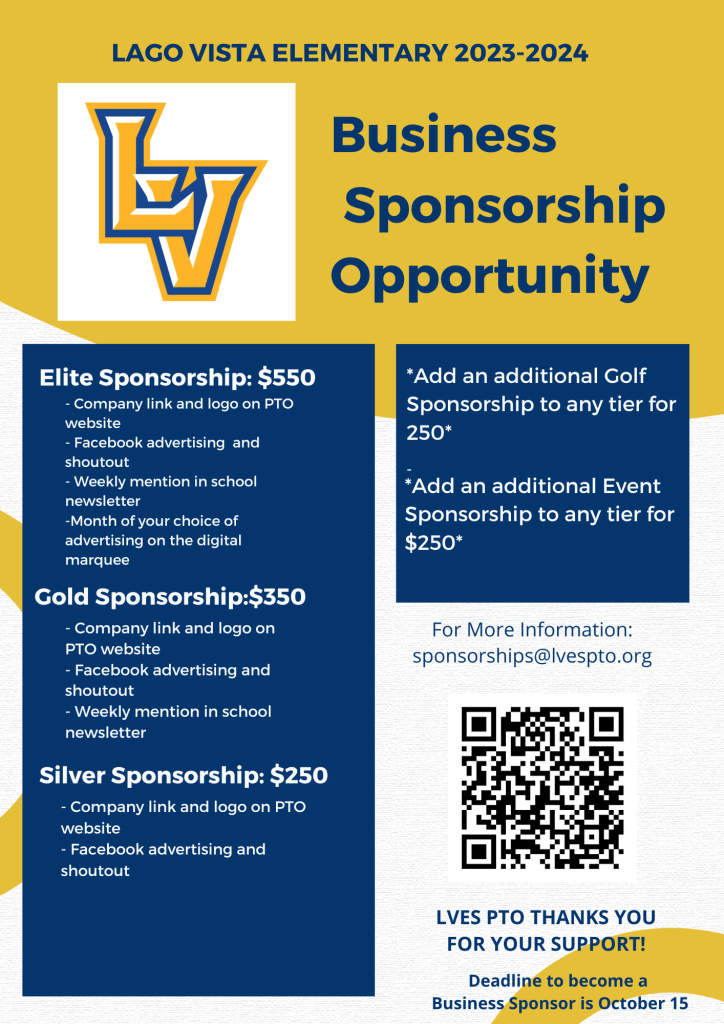 Become a SCHOOL SPONSOR and be recognized in our community with year round advertising of your business listed with your logo or small advertisement through our school's online newsletter, The LVES WEEKLY! This is sent out to over 550 families every Friday of the 2023-2024 School Year. You will also receive a business advertisement on our PTO FB page thanking you for your Sponsorship and you will have an ad and a link to your business on this PTO Website.
DEADLINE IS OCTOBER 15th.
All Sponsorship contributions go directly to making improvements in our school for the community.
THANK YOU TO ALL OF OUR 2023-2024 BUSINESS SPONSORS: